Home
A tricycle is the perfect companion for you who can't settle for a two wheel bike.
Designed and built in Denmark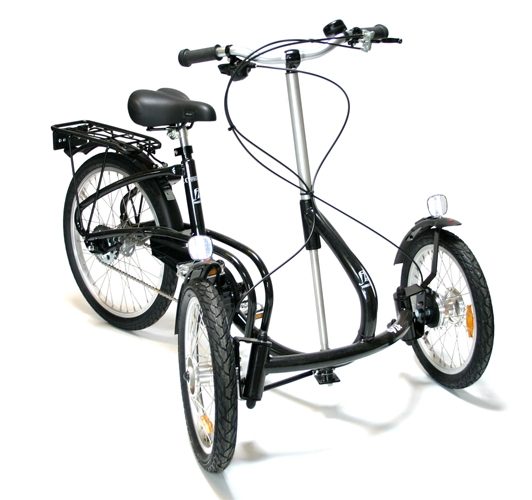 The freedom to get around anywhere and anytime means a lot to us all. We offer tools that combine perfect functionality with a smart and appealing design - for example tricycles.
As something unique, you have the opportunity to try out a 3-wheel bike for a week! If you wish, we will come out with the bike for you - We thoroughly instruct in the use of the bike, so you get a safe and good experience of riding a 3-wheeled bike and then you are sure to get the full benefit of your trial period.
If, contrary to our expectations, you do not want the vehicle, it will only cost you DKK 500 if we have to pick it up. We come all over the country!
If a 3-wheel bike is not you
If a 3-wheel bike can't quite meet your needs, take a look at electric scooters. An extremely elegant and comfortable solution where you can transport yourself not just from place to place, but for example. also all the way into the stores when you have to make daily purchases.
Large selection of accessories
We have a wide range of accessories such as rains for electric scooters and wheelchairs, seat covers, cover garages and much more.
Finally, ask if you are looking for a product that you can not immediately find here on the website - we probably have a solution for you!
Contact us and get good advice
We are ready by the phone at 74 66 92 42 with the advice and guidance you need. We have more than 20 years of valuable experience with assistive technology, and our advice is of course also free.
We are looking forward to hear from you!
Member of Danish.Care industry association
We are a member of Danish.Care Industry Association, which is a Danish trade association for assistive technology, welfare technology and services in the auxiliary and care area.